Community Profile
A Bat Cave for The Bat Cave
The Men of Letters built this place
This journal contains content only suitable for those over the age of 18.
Free Account
Created on 2013-02-22 21:50:56 (#1971221), last updated 2013-06-10 (223 weeks ago)
11 comments received
15 Journal Entries, 19 Tags, 0 Memories, 1 Icon

About
| | |
| --- | --- |
| Name: | A Bat Cave for The Bat Cave |
| | |
| | |
| Membership: | Open |
| Posting Access: | All Members |
| Community description: | A Supernatural fandom works community based around The Men of Letters and The Bat Cave |

Mini Bio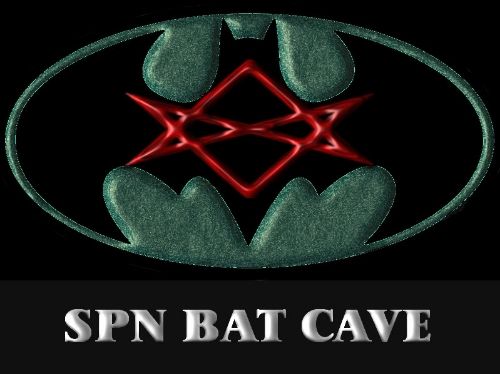 Hello everyone and welcome to SPN Bat Cave - a shrine dedicated to Supernatural's new home base The Bat Cave!
We are an all inclusive community with one major rule - all works posted here must have the major topic of either the Bat Cave or it's builders, The Men of Letters or associated secret societies.
Everyone is welcome to our Bat Cave, all characters are welcome in our Bat Cave, please try to respect we're all fans of different aspects of the show and scroll past those posts that are of no interest to you. However, it goes without saying, intolerance or rudeness of any kind is not allowed. We want our Bat Cave to be a free and safe place for everyone.
We accept all genres of fics, graphics, discussions, and meta, either posted directly here or in links back to your own personal spaces.
We are also mirroring The Bat Cave over at LiveJournal as best we can, if you have a LiveJournal account come find us and make friends.
spn_batcave
Posting guidelines.
1) Please remember to label and classify your work correctly and honestly, use genre tags, pairing tags and rating tags to inform everyone about your work, help them make informed choices. For the comfort of everyone, own the genre that might slant your work for others and then add the rating and pairing for content clarification. We welcome detailed summaries and warning on your work for the same reason.
2) Please put any graphics larger than 300px in height behind a cut.
How to use lj-cut
. Do not make any posts hard coded with coloured text or backgrounds, unless it's to hide spoilers/warnings, thank you.
3) Be kind by keeping everything outside a cut as short as possible and check your post to make sure the cut is working, use our space as a small window to your work.
4) Be thoughtful by not putting anything outside of a cut that is Not Safe for Work (NSFW), this includes the language used in your summaries.
5) Be careful with spoilers, not everyone wants to know, or watches the show at the same time, therefore we ask you to err on the side of caution and always use cuts, especially with graphics from promos and new episodes.
6) Be considerate in choosing your own personal icon when posting, this is an all inclusive community that hopes to keep everyone happy and spoiler free whenever possible.
Thanks everyone and have fun posting!
Contact
ash48
or
el1ie
at Livejournal

ash48
or

el1ie
here at Dreamwidth with any problems, questions or suggestions.

Connect
Administrators

Members (18):
ash48
,
auntmo9
,
colls
,
danagryphon
,
el1ie
,
emmers90
,
galathea
,
hoktauri
,
jennasmith
,
jennygeee
,
jennytork
,
lunarwolfik
,
lunesque
,
maldeluxx
,
mandraco
,
sorka42
,
twoboys2love
,
winchestergirl

Subscribers (25):

Linking
To link to this user, copy this code:
On Dreamwidth:
Elsewhere: